Auto sales drop 73pc – Business
2 min read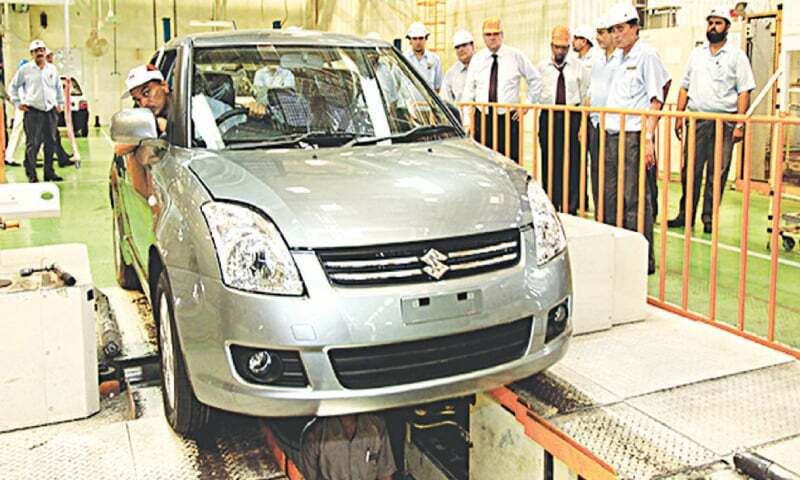 KARACHI: Dark clouds continued to hover over the auto sector as overall sales of cars, vans, pickups and light commercial vehicles (LCVs) posted a 73 per cent year-on-year drop in February to 5,762 units which is the lowest monthly sales number after 4,500 units in May 2020.
During the first eight months of the fiscal year, overall sales shrank by 44pc to 100,057 units from 178,250 in the same period of FY22.
In this bleak auto sales picture, Hyundai Nishat's Tucson performed exceptionally better as it sold 708 units in February as compared to 620 units the previous month. Tucson sales swelled by 60pc to 3,558 units in 8MFY23 from 2,230 units in 8MFY22.
Elantra and Sonata sales surged to 243 and 197 units in February from 173 and 191 units in January. However, their demand plunged by 12pc and 43pc in 8MFY23 to 1,695 and 939 units as compared to 1,929 and 1,638 units in 8MFY22. Hyundai Porter sales stood at 123 units in February, down by 21pc from January while sales fell by 27pc to 846 units 8MFY23.
The performance of Pak Suzuki Motor Company Ltd (PSMCL) was worse than its peers with sales of 978 units in February versus 2,945 units in January, down by 67pc. Its February sales were 92pc lower than 12,668 units in February 2022. With a 45pc fall, total Suzuki vehicle sales in 8MFY23 stood at 52,294 units.
Barring Suzuki Swift, whose sales stood at 7,707 units in 8MFY23 with 497 units in 8MFY22, the sales of Cultus, WagonR, Alto, Bolan and Ravi clocked into 5,758, 4,533, 28,202, 3,083 and 3,011 units in July-Feb FY23 from 17,380, 14,812, 43,427, 8,267 and 10,025 in 8MFY22, depicting a fall of 67pc, 69pc, 35pc, 63pc and 70pc.
As per Arif Habib Limited (AHL), sales of Indus Motor Company (IMC) came down by 49pc to 1,803 units in February from 3,570 in January, while IMC sold 4,630 units in February 2022. Toyota Corolla and Yaris sales fell by 61pc in 8MFY23 to 14,875 units from 38,300 in 8MFY22, while Fortuner and Hilux sales stood at 8,805 units as compared to 11,119 units in 8MFY22, down by 21pc.
Honda Civic/City sales plunged by 50pc to 11,770 units in eight months of FY23 from 23,552 in 8MFY22. Sales of these two vehicles in February were 1,244 as compared to 1,620 units in January and 2,286 in February 2022.
Despite a fall of 64pc in Honda BR-V sales to 392 units in February from 1,084 in January, customers bought 31pc more BR-V in 8MFY23 to 3,673 units as compared to 2,807 units in 8MFY22.
The country's agriculture sector appeared to have remained depressed in view of a 46pc and 51pc decline in Al Ghazi Tractors and Millat Tractors sales to 7,143 and 11,106 units in 8MFY23 from 13,177 and 22,775 units in 8MFY22.
Total bus sales jumped by 34pc to 528 in 8MFY23 from 393 units in 8MFY22 while truck sales decreased by 36pc in 8MFY23 to 2,546 from 3,993 units in 8MFY22.
Two and three-wheeler sales went down to 825,354 and 13,526 units in 8MFY23 from 984,709 and 20,624 units in 8MFY22.
Sunny Kumar of Top Line Securities attributed plummeting auto sales to the non-availability of completely knocked down (CKD) kits, LC issues, plant shutdowns, escalating car prices, expensive auto financing and the low purchasing power of consumers.
Published in Dawn, March 14th, 2023