London auto-parts workers vote to join union
5 min read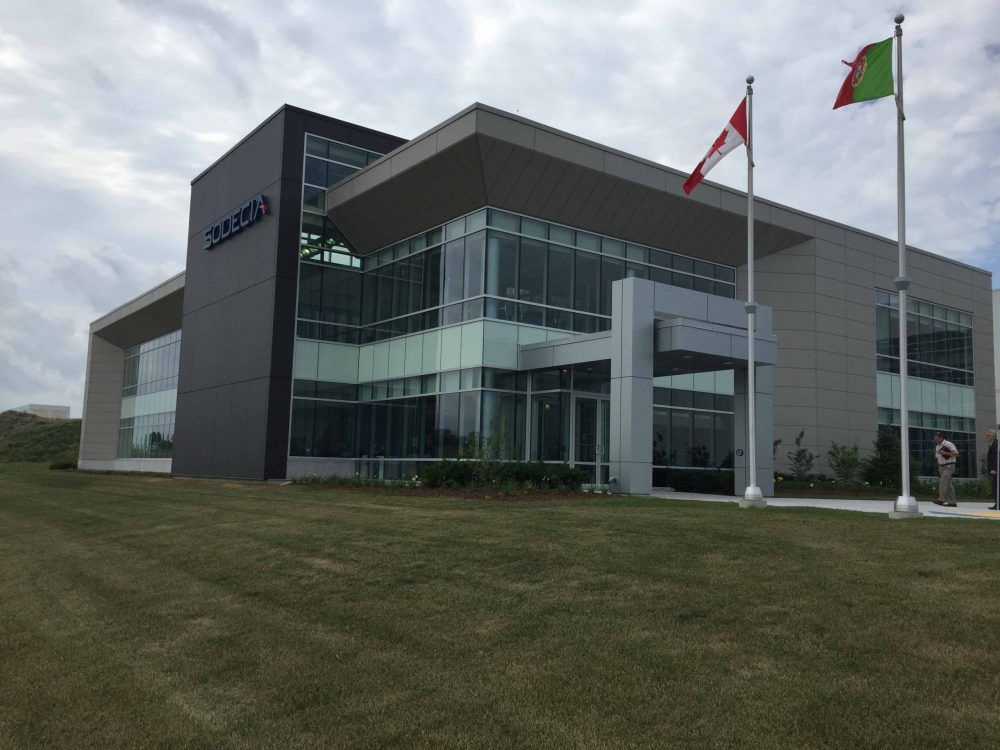 Workers at a London auto-parts plant joined a national union, looking for better wages and working conditions.
Article content
Workers at an auto-parts company with several plants in London joined a national union, looking for better wages and working conditions.
Article content
About 150 employees at Sodecia, which makes parts for various automakers at three plants in London, voted to join Unifor, the largest private-sector union in Canada.
"We are excited. Now we will be able to do things for the people here, protect them," said Darlene Manton, one of the organizers.
"This is important for young people coming up. The cost of living has skyrocketed."
Sodecia supplies GM, Tesla and Volkswagen, and make parts such as roof rails and rear panels for vehicles.
The union drive began about a year ago as Manton met workers off site and on Zoom to rally support. The issues that drove the organizing drive were wages. Production employees are paid about $21 an hour and equity in the workplace was also an issue, Manton said.
Article content
Federal and provincial governments team up to aid $30M, 44-job Sodecia expansion in London

Parts giant Sodecia putting $45M stamp on London
"We had a good response. We had not had a raise for years. It was bad," she said.
"People are paid different wages for doing the same job. It's really about fairness and money."
The employer raised wages after the union drive began about a year ago, Manton said.
She works as a custodian and said she has been disciplined by the company since the drive began.
"It has been hell for me for the last year," Manton said.
Sodecia management could not be reached for comment on Monday. The union will represent workers at two plants, on Sovereign Road and Innovation Drive. A third plant, Sodecia Global Tech and Automation Centre on Concept Drive, is not unionized. In 2016 Sodecia announced a $45-million expansion here.
Article content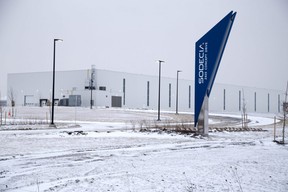 The Portugal-based manufacturer has been in London since 1998.
The union vote was held Feb. 24 and the vote to support was 51 per cent.
"It was very frustrating. We talked to people but a lot were scared. They did not want the company coming down on them," Manton said.
Sodecia workers do not yet know what local will represent them. Unifor Local 27 in London represents several auto parts plants and helped with the drive, as did other Unifor locals, said Jim Wilkes, who sits on the executive of Local 27 in London.
"Expectations are high for everyone. They are dealing with inflation. This is a time when organizing should be in a boom period," he said.
"It is about security. It is about workplace rules. Seniority does not mean anything without a collective agreement."
Article content
Bargaining for the first collective agreement has not been scheduled. The Ontario Labour Relations Board certified the results Monday.
"Auto-parts workers understand that joining Unifor means driving higher standards of living for workers across the industry," Lana Payne, Unifor national president, said in a statement.
"Momentum is growing across the sector to join our union as workers look to secure a better future for themselves, their families and their communities."
Unifor represents 17,000 auto-parts workers at about 100 plants in Ontario and Quebec and about 315,000 workers in other sectors.